Class 604 and 605
Hello kids and parents!
A wish for you on Wellness Wednesday!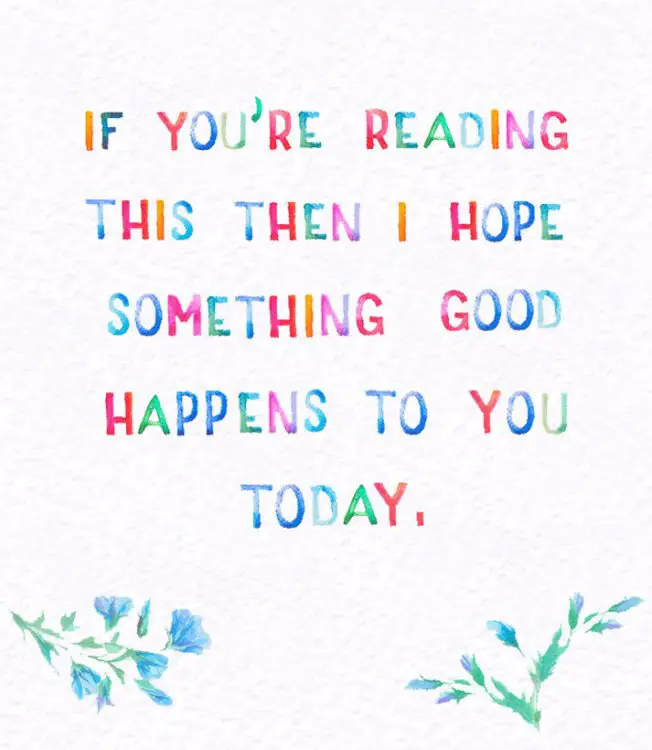 Wellness Weds w/ Ms. Adams (counselor)
Secret Stress Busters of the Stars
From sold-out concerts to sporting events watched by millions, high profile celebs have pressure-filled schedules that they need to navigate with calm and grace. So how do they do it? Here are their secret strategies for staying chill and how you can use the same tricks. Follow the link below:

https://choices.scholastic.com/issues/2016-17/040117/secret-stress-busters-of-the-stars.html

Science w/ Ms. S. Mitchell:
A.

IXL Science

due today Skill I.1 Thermal Energy (Predict heat flow and temperature changes)
B.

Journal Write

: Emoji due Friday @ 9am. Submit picture of notebook page + drawing with your NAME and CLASS to smitche6@schools.nyc.gov.



Reading/Writing w/Ms. Amede:

Good Morning Classes 604; 605




Remember to login to Lightsail everyday at 8:00 am and read for 50 minutes before coming to the Zoom Meeting




Sandra Amede is inviting you to a scheduled Zoom meeting.




Topic: Reading /ELA

Time: Apr 1, 2020 09:00 AM Eastern Time (US and Canada)




Join Zoom Meeting

https://us04web.zoom.us/j/4234484158




Meeting ID: 423 448 4158




Math - Mr. Fortunat - kfortun@schools.nyc.gov - (914)338-8287

*Students will solve problems that involve the area of regular quadrilaterals and composite figures.

1) Write the Learning Target in your notebook then copy the area formulas to use as reference:

*Area of rectangle = LxW or bh

*Area of parallelogram = bh

*Area of triangle = 1/2 bh

*Area of trapezoid = 1/2 (b1+b2)h

2) Join the Lesson in zoom at 10:00AM. Meeting Room will open by 9:50 AM.

*Use your full name to be admitted. This is how attendance is taken.

4) Independent Practice / Assessment:

*IXL > Learning > Math > 6th Grade > FF6, FF7, FF8, FF24

*You may want to review the lesson by watching the clip on Area of Composite Figures:

*Take your time to do each problem in your notebook before picking an answer.

Part 1 (Due Friday, March 3, 2020 by 5:00. )

Part 2

Some of you have successfully set up your Google Classroom account. Congratulations!! The rest of you, please follow the steps below.

*step 3) Enter your DOE student account email (from step 1)

*step 4) Enter your password and sign in

*step 5) 604 students, enter the class code: jdquwhv

605 students, enter the class code: rmt7gml

Any difficulties with Google Classroom? Let me know. (914)338-8287



Physical Education:
Physical Education: (Due FRIDAY)-Ms. Thompson
1.Complete Edpuzzle Assignments (class codes below)
Health: (Due FRIDAY)-Ms. Thompson
1.Complete Monday's Edpuzzle Assignment ( Class Codes Below)
Dance:
Theater:
Chorus:
By now, you all should have downloaded the Acapella App or Acapella Maker and made yourself familiar with the app. In the video below, I am singing the melody for you at three starting pitches, C, E, and G. Choose two and replicate for your recording. The result will be a pretty cool two part harmony.
Best of Luck!
IceBreaker
: Close your eyes and imagine that you are on a plane flying over the Pacific Ocean. You are with a friend and the both of you can't wait to get back home. Suddenly, there is engine failure! The plane descends and gently crashes into the ocean alongside an uninhabited tropical island. You have just enough time to take 3 items off of the plane before it explodes. There are 15 items to choose from. Which 3 do take with you to the island?
Items Include
: Box of matches, Crate of glass soda bottles, Crate with 12 bottles of water, 5 warm sweaters, First aid kit, Transistor radio, An axe, Any defense item,15 magazines, Inflatable life boat, Compass, Insect repellant, Sewing kit, Flashlight and a Bag with 5 blankets.
1. What are your short term goals?
2. What are your long term goals?
3. What do you choose and why?
Pick an inventor from the list: Thomas Edison, Henry Ford
,
Steve Jobs
If they had given up on their goals, what would the world be like?
Test on canon and choreographic structures Friday!
Review Review Review. Quizlet link at bottom.
Click the link below to view the video we watched in class breaking down of the five types of canon.

Click the links below to view brief clips of Canadian choreographer Crystal Pite with her piece The seasons canon ballet. Notice the canon present in her dance and the level of interest it adds to her
https://www.youtube.com/watch?time_continue=1&v=f6x2r7fWZbY
https://www.youtube.com/watch?time_continue=1&v=GW7uORb9H8c&feature=emb_logo
Click the link below to use a study set on Quizlet. Quizlet is a tool that helps you study any subject. The study set is called Choreographic Device- Canon. It contains 8 terms. You will be tested on this next
week!
QUIZLET
-
https://quizlet.com/_87vlv7?x=1jqt&i=2qha9e
Please contact me with any questions abartonrichardson@schools.nyc.gov